Srimad Ramayanam Navaham at Sri Sundara Anjaneyar Temple, Bangalore
Sri Sundara Anjaneyar Temple, Bangalore Kumbhabhishekam is going to be performed on May 14 2021. As part of the celebration, Srimad Ramayanam Navaham was performed between March 9th – March 17th. Srimad Ramayanam Moola Parayanam was done by Sri KMG Sri Sai Ganapadigal.
Sri Swamiji gave a lecture on Kishkinda Kandam on 14th March 2021. Lectures on Srimad Ramayanam were also given by Sri Vishnupriyaji, Sri Ramanujamji, Sri Muraliji, Sri Gadadharan, Sri Srinivasa Desikan, Sri Harihara Subramaniam, Kanya Sisters, Sri Namdev and Sri Sudharshan.
The moorthis of Bhagavan Sri Rama Parivar that are to be consecrated at Kalasa village, Chickmanglur as directed by Sri Sri Anna, adorned the stage where Ramayana Moola Parayanam happened at Sundara Anjaneya Swami Temple.
On 16th March, Sri Swamiji performed abisheka and pooja to Bhagavan Sri Rama in Sundara Anjaneya Swami sannidhi. The patrika for the upcoming kumbabishekam in May 2021 was placed at the Holy Feet of Bhagavan by Sri Swamiji and was handed over to Sri Sankaranarayanan ji.
Lecture by Sri Vishnupriyaji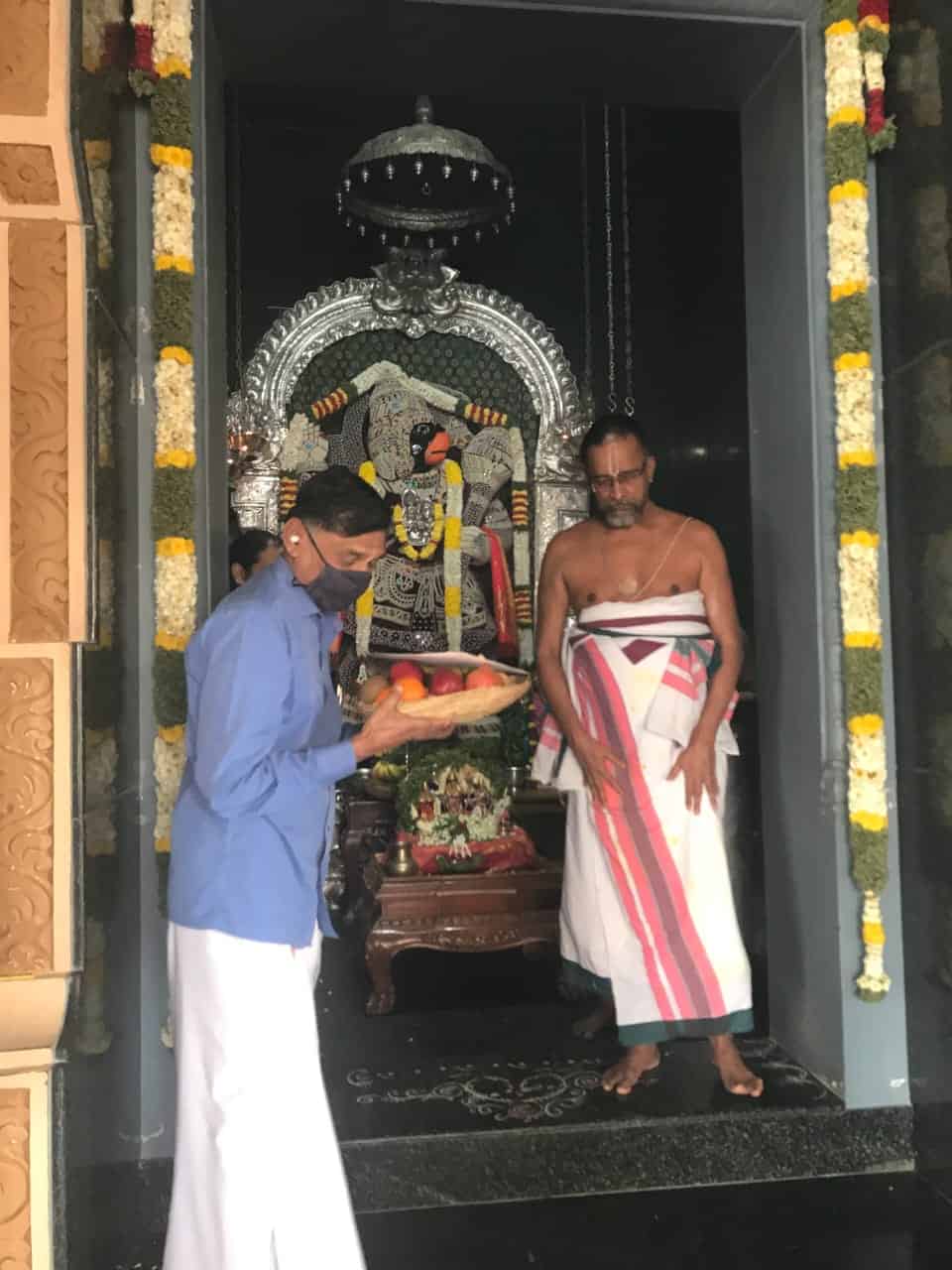 March 17, 2021, 9:33 pm

March 18, 2021, 6:42 pm