Sri Swamiji's Satsangs – December 2018
Nov 27- Dec 2
Sri Swamiji was at Thiruvannamalai Yogi Ramsurathkumar Ashram as a part of the Yogi RamSurathkumar centenary celebrations.
Dec 3
Ekadesi at Ashram
Dec 4-6
Radha Kalyanam at Bangalaore- Sri Sundara Anjaneyaswamy Temple
Dec 7
Sri Swamiji started from Bangalore at 4 in the morning and proceeded to Kangeyam VanaraRajaSimham temple.
Sri Swamiji then visited Udumalaipet in the evening enroute Kangeyam to oversee the Namadwaar work progress.
Sri Sri Swamiji halted at Kangeyam temple for the night.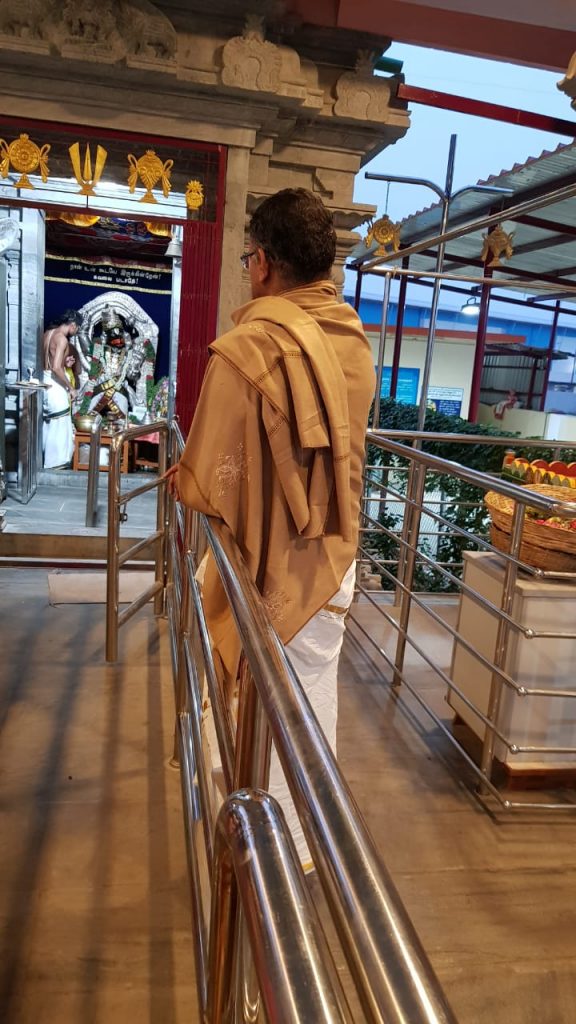 Dec 8
Sri Swamiji gave darshan to devotees at the Kangeyam VanaraRajaSimham temple in the morning. Sri Swamiji then visited Dharapuram at 11am to inspect the plot of land chosen for prospective Namadwaar.
Later Sri Swamiji visited Kumarapalayam Pandurangan Temple.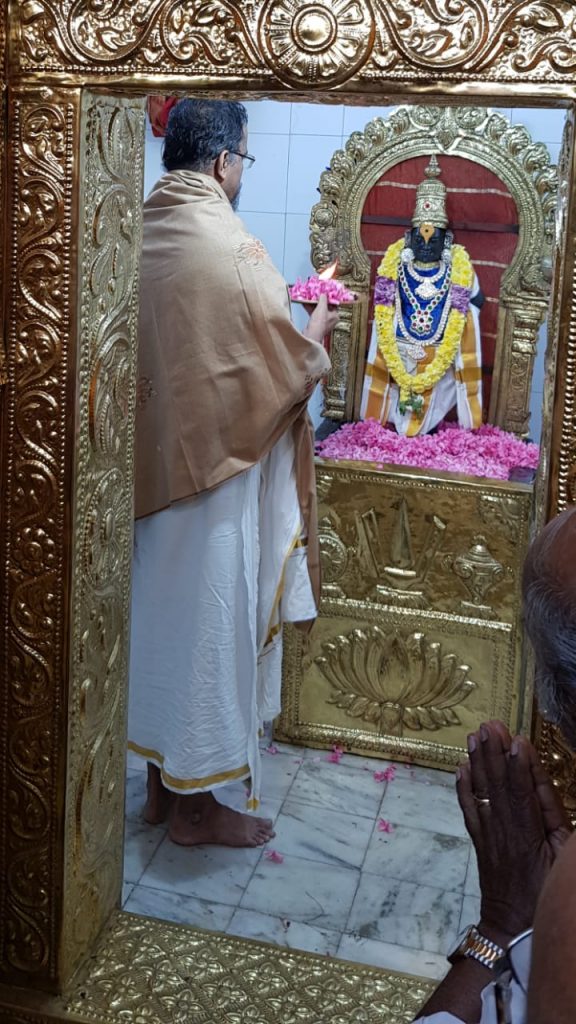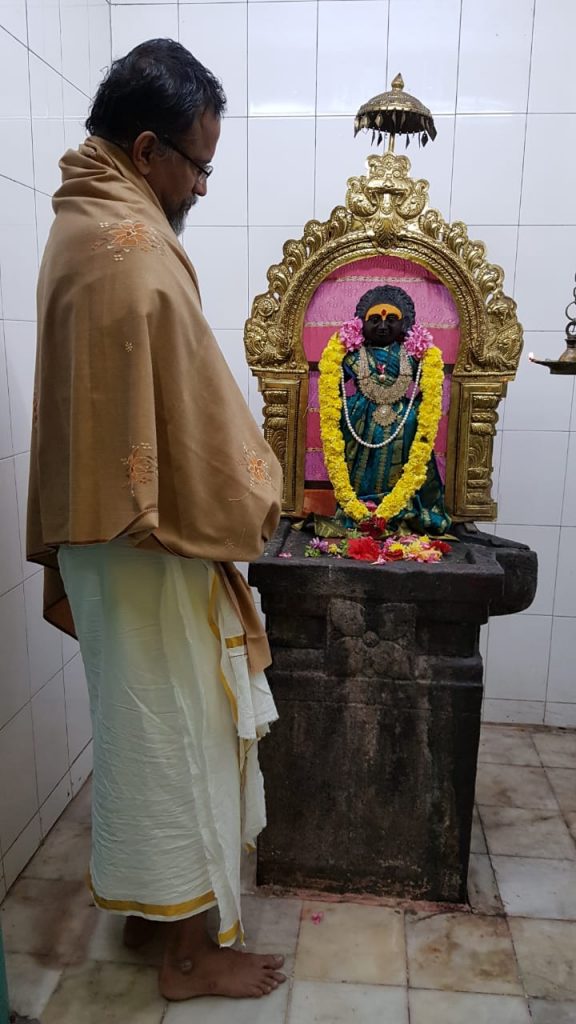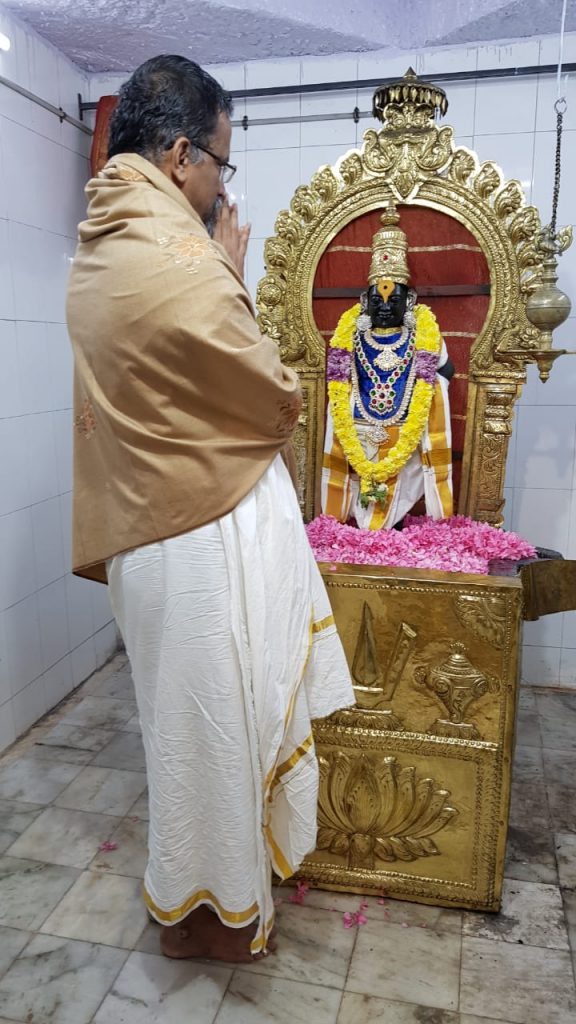 Dec 9
Bhagavan Yogiramsuratkumar Temple Inauguration at Erode