Sri Swamiji's Mumbai Satsang
Sri Swamiji arrived in Mumbai on January 07th early morning. Sri Swamiji is visiting Mumbai after 22 years. He participated in the global Nama relay on 7th evening from Mumbai.
Sri Swamiji discoursed on Brindavanamum Nandakumaranum – Srimad Bhagavatham Tenth Canto at Bhaktha Sangam, Mulund between January 9th and January 15th evenings. Around 500 devotees listened to the blissful lecture on all days and on the last day around 600 devotees joined. Sri Swamiji concluded the event with Rukmini Kalyanam and conducted a prayer session collecting handwritten prayer requests from devotees.
On 14th evening, Gopakuteeram kids performed in the divine presence of Sri Swamiji. Govardhana Leela skit was the highlight.
On 15th evening, Mumbai devotees submitted Madhurageethams.
Sri Swamiji visited devotees residences covering the length and breadth of Mumbai during mornings. There was an overwhelming response to Sri Swamiji's Mumbai visit and Rasikas of Mumbai were very happy to get drenched in the divine nectar of Srimad Bhagavatha made sweeter by the sweet elucidation by Sri Swamiji ! He left Mumbai on 15th night.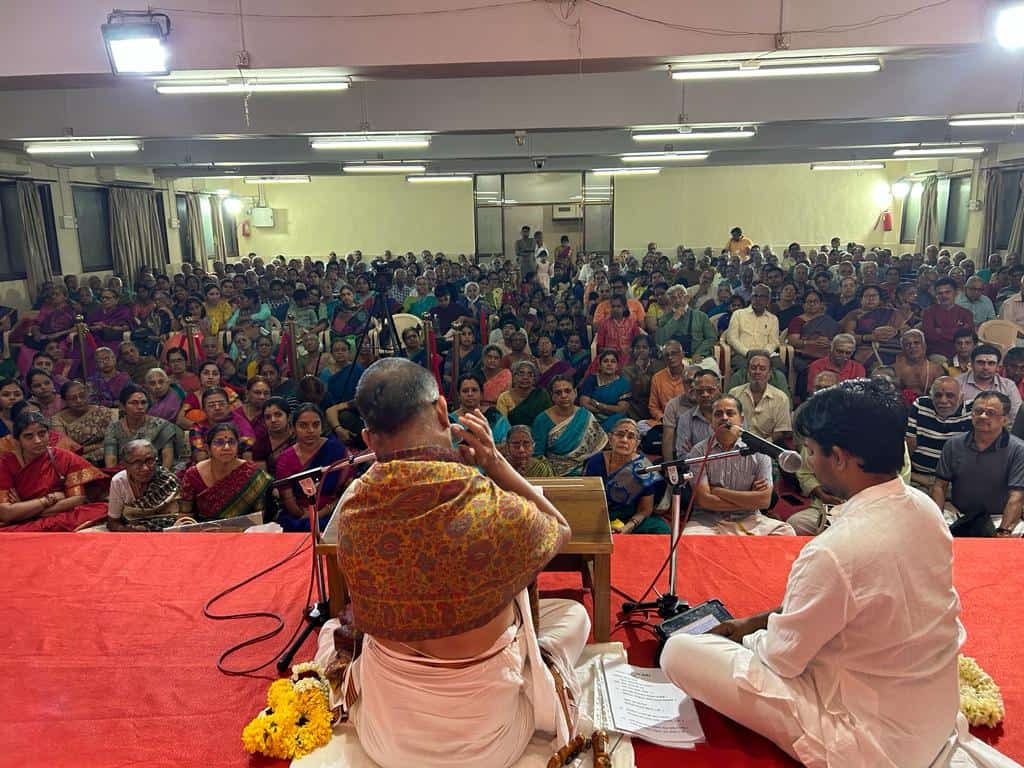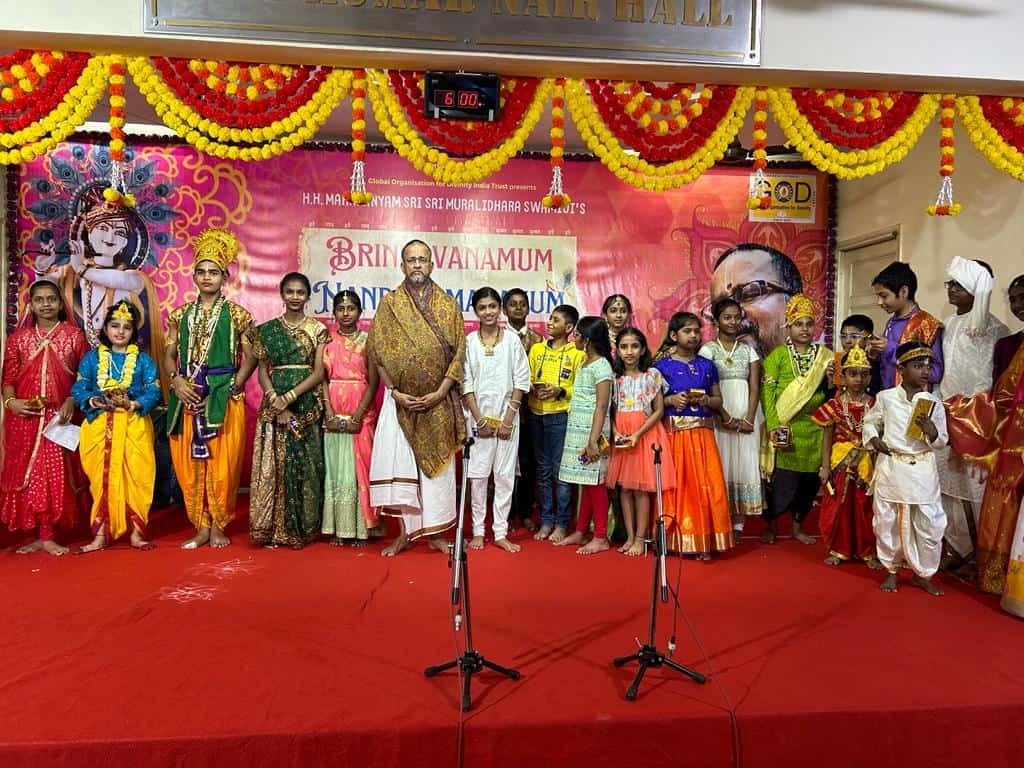 January 16, 2023, 10:30 am

January 16, 2023, 2:41 pm

January 16, 2023, 5:27 pm

January 17, 2023, 9:13 am

January 18, 2023, 10:36 pm

January 19, 2023, 7:38 pm

January 20, 2023, 9:13 pm