Sri Swamiji at Sri Lalita Sakhi Mandir
On Sept 17th 2023, Sri Swamiji reached Brindavan, en-route Chitrakoot.
As the festivities begin on account of the most auspicious occasion of Radhashtami, Sri Swamiji visited Barsana Dhaam, and Lalita Sakhi Mandir. Lalita Sakhi, is one of the foremost ashtasakhis of Sri Radha Rani.
The entire renovation of the Lalita Sakhi Mandir has been taken up and done by Sri Swamiji. The main shrine including the roof has been completely redone. The pratishta (consecration) of the main deity in the sanctum sanctorum has also been done.
Inscriptions from the Granthas of our beloved Sadguru Sri Sri Anna have been installed in the premises around the sanctum.
A small new shrine for Sri Sri Anna has also been established in this Lalita Sakhi mandir.
We request everyone who visits Brindavan dhaam not to miss the opportunity to visit and have the darshan of Lalita Sakhi Mandir.
Location of Sri Lalita Sakhi Mandir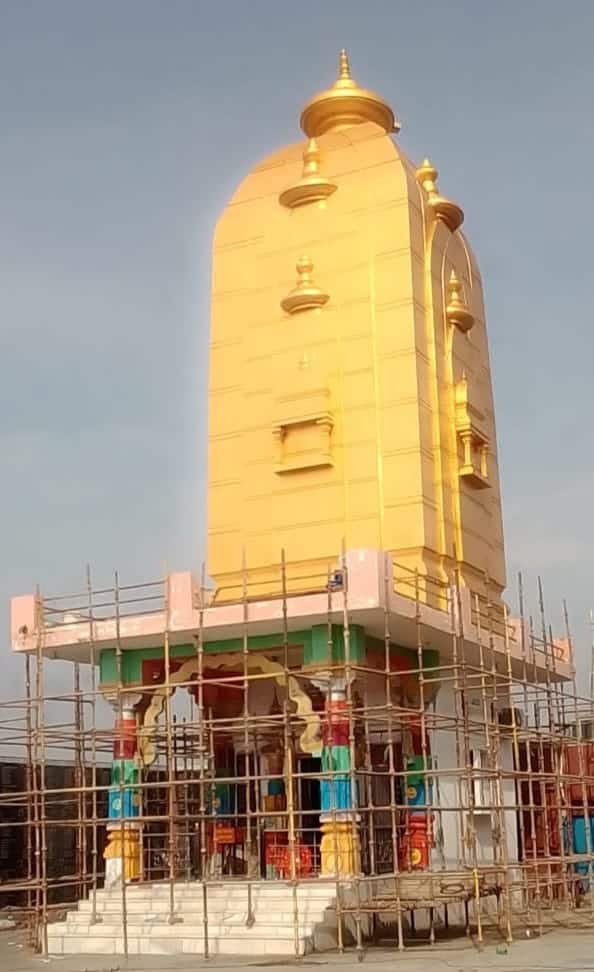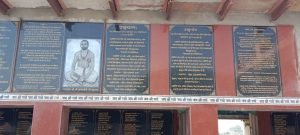 September 17, 2023, 4:55 pm

September 17, 2023, 5:03 pm

September 17, 2023, 5:11 pm

September 17, 2023, 5:14 pm

September 17, 2023, 5:33 pm

September 17, 2023, 5:37 pm

September 17, 2023, 5:38 pm

September 17, 2023, 5:42 pm

September 17, 2023, 5:51 pm

September 17, 2023, 6:01 pm

September 17, 2023, 6:02 pm

September 17, 2023, 6:05 pm

September 17, 2023, 6:19 pm

September 17, 2023, 6:21 pm

September 17, 2023, 6:28 pm

September 17, 2023, 6:33 pm

September 17, 2023, 6:47 pm

September 17, 2023, 6:51 pm

September 17, 2023, 6:51 pm

September 17, 2023, 6:55 pm

September 17, 2023, 6:55 pm

September 17, 2023, 7:00 pm

September 17, 2023, 7:12 pm

September 17, 2023, 7:24 pm

September 17, 2023, 7:39 pm

September 17, 2023, 7:40 pm

September 17, 2023, 7:55 pm

September 17, 2023, 8:04 pm

September 17, 2023, 8:10 pm

September 17, 2023, 8:46 pm

September 17, 2023, 8:49 pm

September 17, 2023, 8:51 pm

September 17, 2023, 9:22 pm

September 17, 2023, 9:22 pm

September 17, 2023, 9:25 pm

September 17, 2023, 9:30 pm

September 17, 2023, 9:43 pm

September 17, 2023, 10:05 pm

September 17, 2023, 10:48 pm

September 17, 2023, 11:13 pm

September 17, 2023, 11:33 pm

September 18, 2023, 2:34 am

September 18, 2023, 6:05 am

September 18, 2023, 7:11 am

September 18, 2023, 1:21 pm

September 18, 2023, 4:16 pm

September 18, 2023, 10:24 pm