Satsang at Periyakulam
A grand Radha Madhava Vivah Mahotsavam was held at Periyakulam Namadwaar in the divine presence of Sri Swamiji on June 25th and June 26th. The event was conducted by Sri Ashwin Bhagavathar and team.
Sri Swamiji conducted a special Mass prayer on June 25th evening.
On June 26th morning Sri Swamiji met with young Nama Pracharaks from Periyakulam and motivated them. Sri Swamiji distributed Prasadam to all devotees.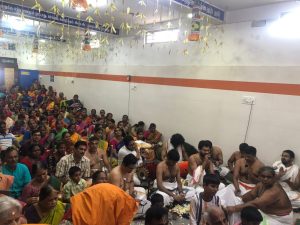 June 26, 2022, 4:37 pm

June 26, 2022, 6:56 pm

June 27, 2022, 11:47 pm

June 28, 2022, 7:20 pm