Prayers for Swami Omkarananda Ji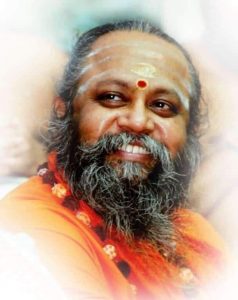 Sri Swamiji is deeply saddened by the news about the mahasamadhi  of revered Swami Omkaranandaji, Founder – Sri Chidhbhavananda Ashram, Theni and offers prayers to Bhagavan for Him.
Sri Swamiji feels this is a great loss, not just to His devotees, but to our Sanathana Dharma itself.
Swami Omkarananda was a personification of wisdom, thejas and fine gunas. Our Swamiji recalls sweet memories of His times with Sri Omkarananda Swamiji when He visited Theni ashram.
Sri Swamiji prays to Bhagavan to give all the necessary strength and guidance to the ashram to progress along the noble path shown by Omkarananda Swamiji.
– Dr Bhagyanathan
Personal Secretary to HH Maharanyam Sri Sri Muralidhara Swamiji
May 11, 2021, 4:59 pm

May 11, 2021, 5:15 pm

May 11, 2021, 5:17 pm

May 11, 2021, 5:52 pm

May 11, 2021, 6:20 pm

May 11, 2021, 7:24 pm

May 11, 2021, 7:41 pm

May 11, 2021, 8:20 pm

May 11, 2021, 8:41 pm

May 11, 2021, 8:54 pm

May 11, 2021, 9:03 pm

May 12, 2021, 7:41 am

May 13, 2021, 5:19 pm

May 31, 2021, 12:37 pm

May 31, 2021, 12:38 pm