Chaitanya Mahaprabhu Jayanthi and Holi Celebrations
Chaitanya Mahaprabhu Jayanthi and Holi was celebrated at Madhurapuri Ashram, Premika Bhavanam, Chaitanya Kuteeram, Kalyana Srinivasa Perumal Temple, all Namadwaars, Kendras and places of devotees all over India and abroad. Sri Swamiji performed Tirumanjanam and Pooja to Sri Chaitanya Mahaprabhu at Premika Bhavanam on 28.03.2021 morning and led Mahamantra Chanting. He also performed Tirumanjanam to Sri Madhuri Sakhi Sametha Sri Premika Varadhan at Madhurapuri that evening.
Nama Sapthagam, Akhanda Nama and Nama Relay were performed at all Satsang centers by our devotees following all safety norms.
By the immense grace of Guru Maharaj HH Maharanyam Sri Sri Muralidhara Swamiji, G.O.D. USA & Canada celebrated Sri Chaitanya Mahaprabhu Jayanti by conducting an online North America-wide Nama Saptaham from March 22nd to 28th, as well regional celebrations in several GOD Satsang centers. 
In the nationwide Nama Saptaham, which became global with devotees from several countries participating in it, Mahamantra was chanted daily for 12 hours via an online meeting platform. Around 355 devotees took turns to lead the chanting, while many others chanted along (on mute) throughout the day. Devotees from 37 different North American cities from 25 states, were also joined by devotees from India, Australia, New Zealand, and UK in the enthusiastic flow of Nama kirtan.
Each day's Nama commenced with a prayer from our Madhurapuri Ashram by disciple of Sri Swamiji, Sri Ramanujamji, and concluded daily with a katha by him on the greatness of the divine name through incidents from the lives of various sadhus who have embraced it.
These kathas are available to listen to on our YouTube channel – https://www.youtube.com/playlist?list=PLf2GTja1Pr3PLJPgibEbB1LolHt4ghJB-
Apart from the nationwide Nama Saptaham, each G.O.D. satsang in North America also celebrated Sri Chaitanya Mahaprabhu jayanthi with Akhanda Nama Kirtan, Srimad Bhagavata Parayanam, and Madhurageetham satsangs locally. 
Namadwaar Houston celebrated its 11th Anniversary with 14 hours of Akhanda Nama and Sri Dasama Skanda Parayanam during the weekend of Sri Mahaprabhu Jayanthi, March 27th-28th. 

Namadwaar Dallas celebrated its 3rd Anniversary with 12 hours of Akhanda Nama on March 28th and Radha Kalyanam on March 27th. 

Namadwaar Atlanta celebrated with 16 hours of Akhanda Nama on March 24th and 6 hours on March 28th, Radha Kalyanam and Katha on 28th, and Sampoorna Srimad Bhagavata Saptaha parayanam on March 22nd-28th. 

Namadwaar Virginia celebrated with 22 hours of Akhanda Nama over 7 days. 

Namadwaar Seattle celebrated with 12 hours of Akhanda Nama on March 27th. 

GOD Satsang California Bay Area celebrated with 4 hours of Akhanda Nama daily from March 14-19 and 9 hours of Akhanda Nama on March 20th. On March 27th they celebrated with 1.5 hours of Nama followed by Madhurageetham renditions.

GOD Satsang New Jersey celebrated Mahaprabhu jayanthi by concluding their 365 days of continuous Mahamantra kirtan for community well-being with 9 hours of Akhanda Nama on March 20th.

GOD Satsang Edmonton celebrated with 7 days of daily 12 hours Akhanda Nama.

GOD Satsang Tampa celebrated with 6 hours of Akhanda Nama on March 28th. 

GOD Satsang Detroit celebrated with 8 hours of Nama.

GOD Satsang Chicago celebrated with a special satsang with Sikshashtakam and Madhurageethams. 

GOD Satsang North Carolina celebrated with Sri Dasama Skanda Parayanam and Katha Shravanam for two days.

GOD Satsang Orlando celebrated with Akhanda Nama over 3 days.
All devotees offer their gratitude to Sri Swamiji for leading and guiding them in the path of love. 
Chaitanya Kuteeram, Govindapuram

Kalyana Srinivasa Perumal Temple
Gudiyatham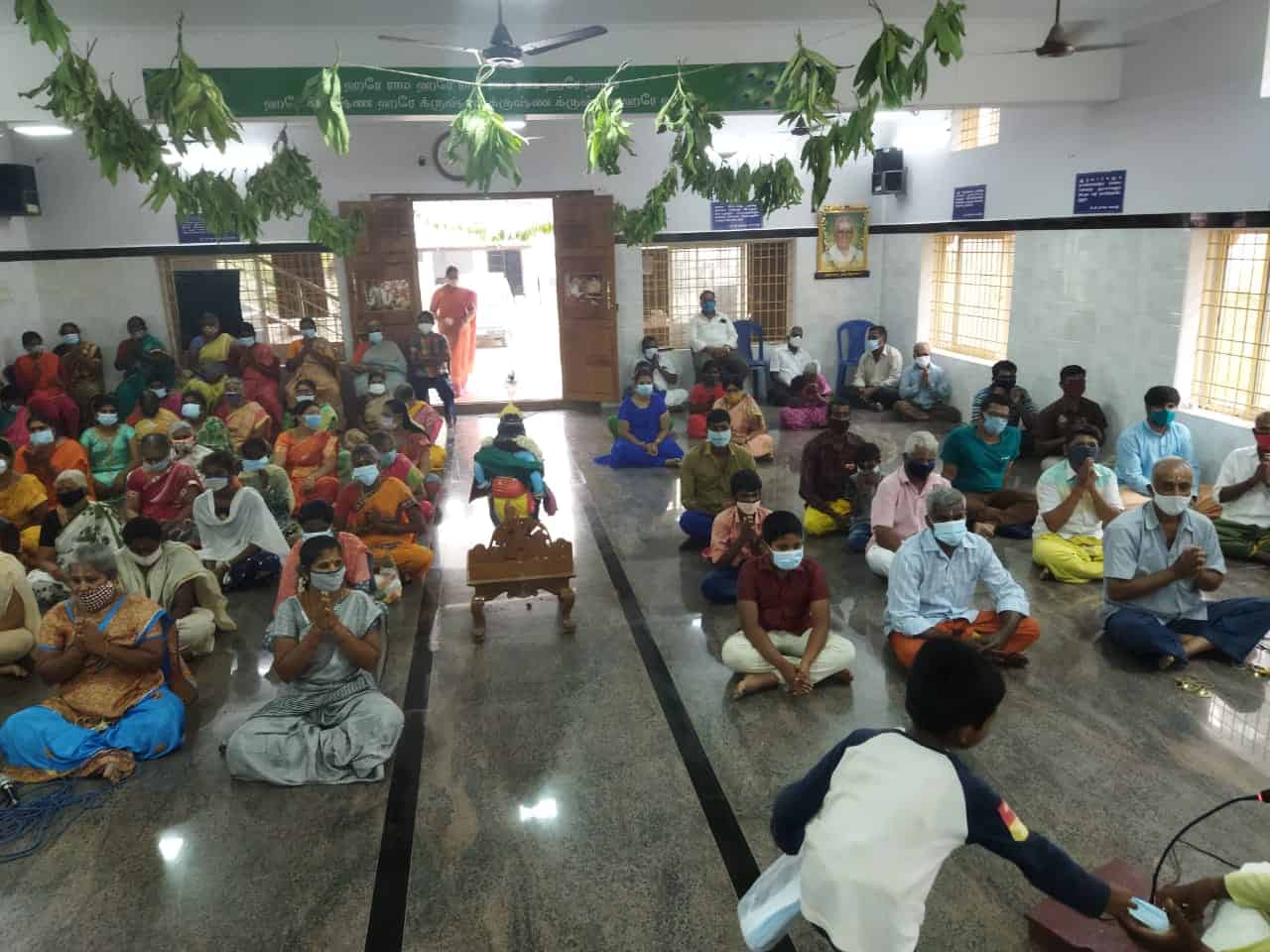 Tirunelveli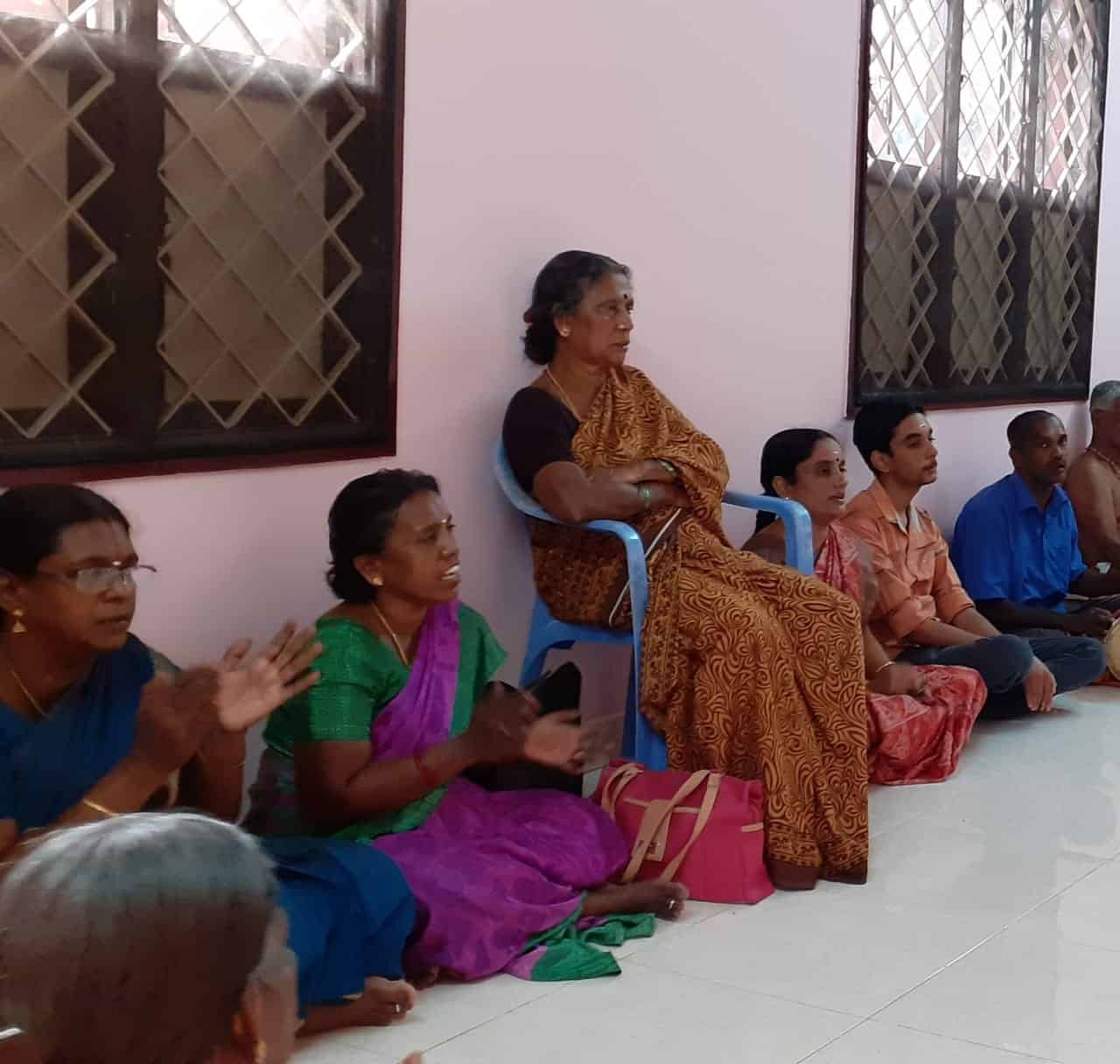 Sriperumpudur
Kalatipettai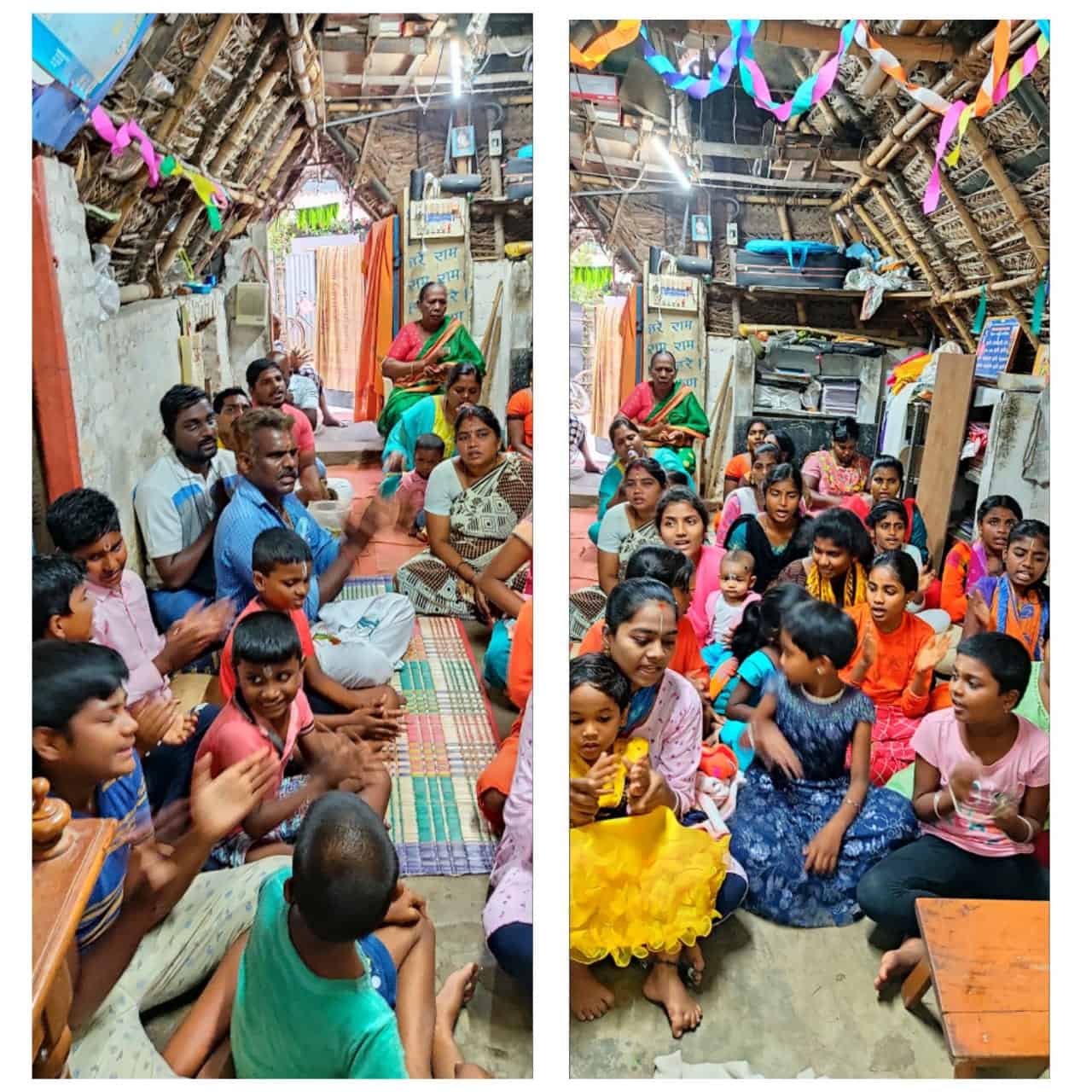 Udumalpet
Kariapet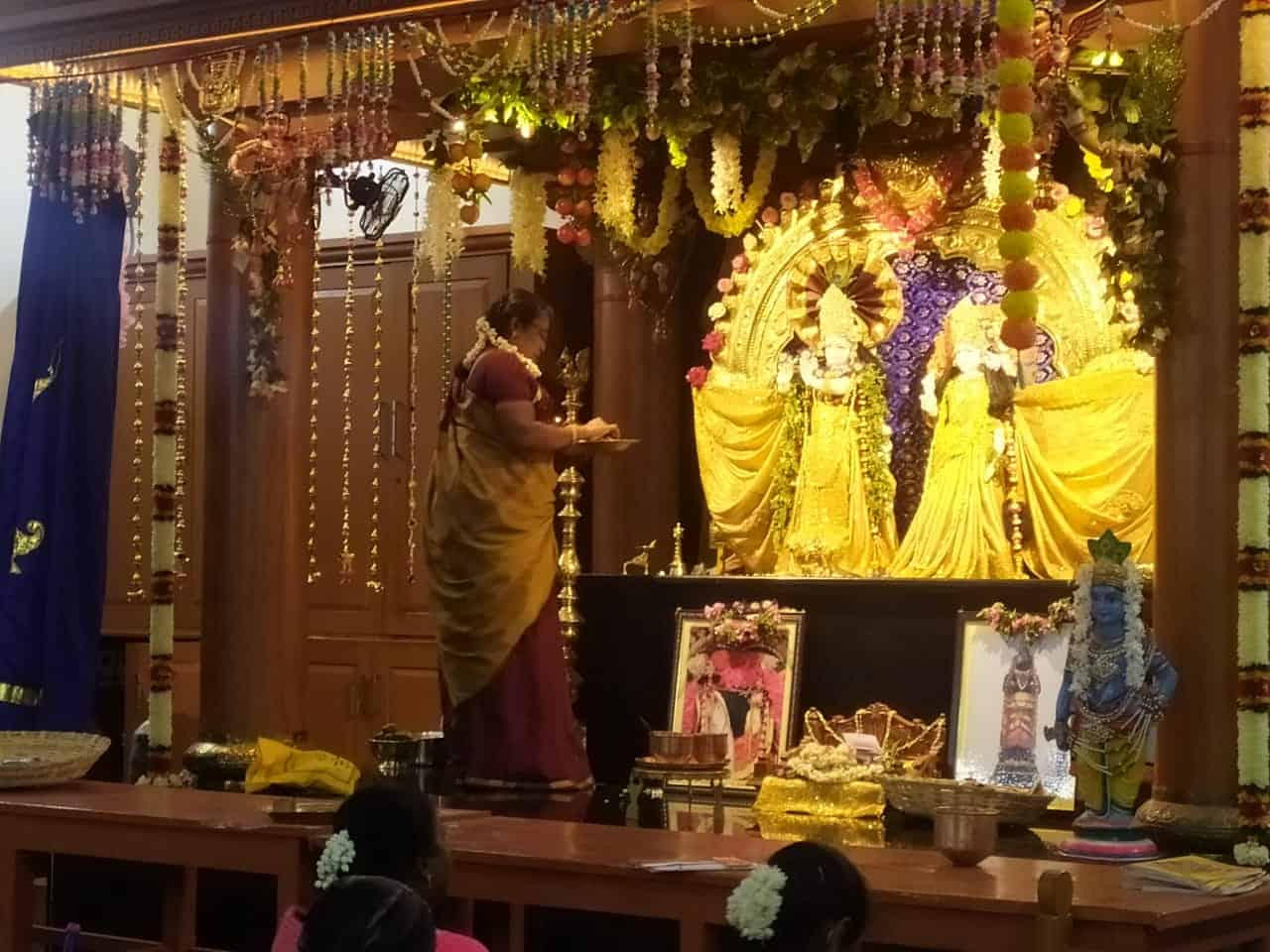 Tuticorin
Virudhunagar
Ernakulam
Anna Nagar


Dharapuram


Sattur


Vathalakundu


Kovilpatti


Arakonam


Sivakasi


Karnataka


Trichy


Kovoor


Thanjavur


Tiruttani


Madurai


Periyakulam

Ambasamudram

Pammal
Srivilliputhur

Valliyur

Sivathiyapuram

Chidambaram




March 29, 2021, 2:54 pm

March 29, 2021, 2:58 pm

March 29, 2021, 4:52 pm

March 29, 2021, 6:03 pm

March 29, 2021, 6:18 pm

March 29, 2021, 9:39 pm

March 30, 2021, 8:39 am