Azadi Ka Amrit Mahotsav – Har Ghar Tiranga
This year is the platinum jubilee of Indian independence. The Indian government is celebrating it with a 75 week celebration called "Azadi ka Amrit Mahotsav". As a part of it, an initiative called "Har Ghar Tiranga" is planned where the Indian Tricolour is to be hoisted at all houses and private and public establishments.
It is the wish of Sri Swamiji, the Father of our Namadwaar family to celebrate this momentous occasion with all fervour.
We request that the Indian Tricolour is hoisted between August 13th-15th 2022 at all our institutions – Namadwaars, Kendras, Patasalas etc and also at residences of our Satsangh devotees, strictly following the appropriate guidelines regarding the display of our National flag.
We also request to hoist the National flag on August 15th at all our institutions, chant the Mahamantra with Prayers for our motherland and distribute sweets around your area.
Also, print and display any one of the below banners prominently in our places.
Please circulate this request and summary of events after conclusion widely in your network.
Bharath Matha ki Jai!
Sathgurunath Maharaj ki Jai!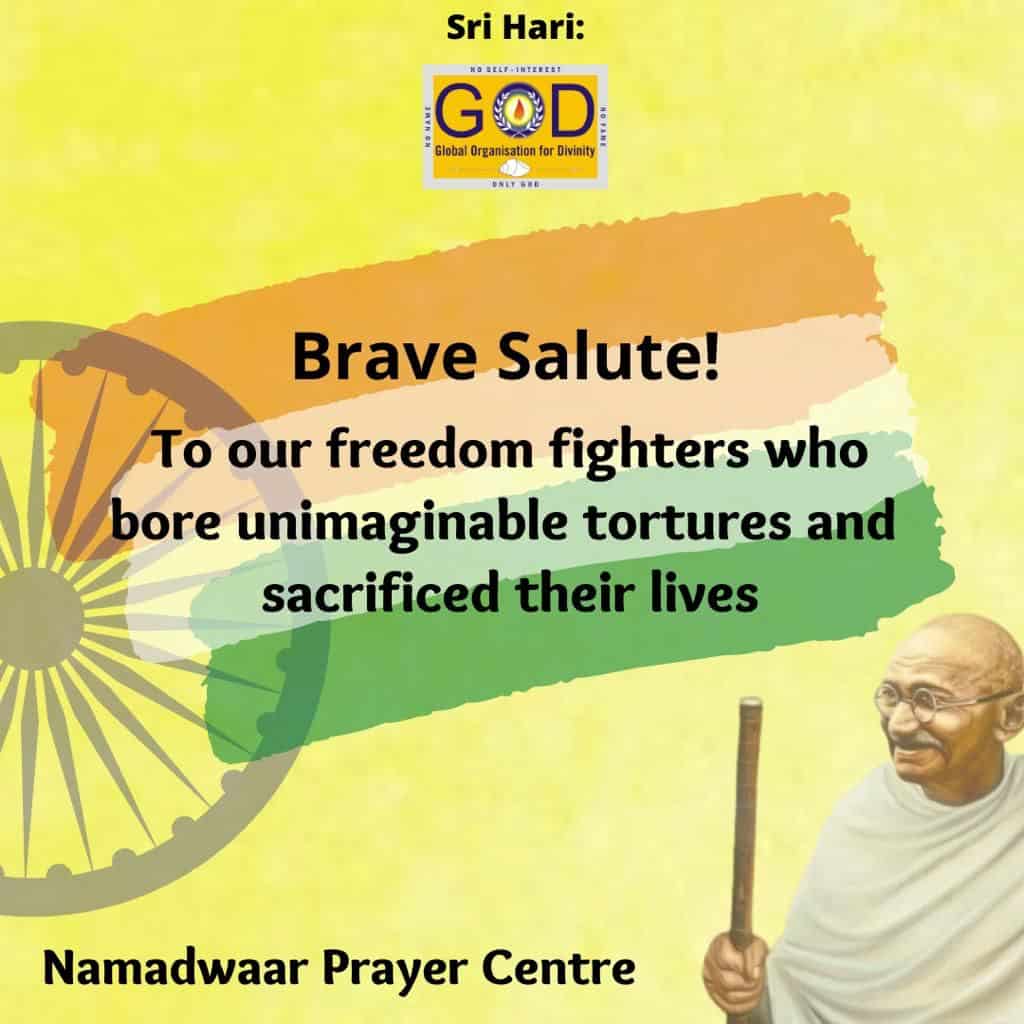 August 1, 2022, 11:19 am

August 1, 2022, 12:06 pm

August 2, 2022, 8:54 am

August 2, 2022, 3:19 pm

August 3, 2022, 9:41 pm

August 5, 2022, 8:07 pm

August 8, 2022, 11:44 am