Annual Day Celebrations of our Patashalas
The three day long Annual Day Celebrations of Sandeepani Gurukulam Seva Trust Veda patashalas commenced on the 3rd of November at Kshipra Prasada Ganapathy Temple, Saketh Colony, Kapra, Hyderabad with Maha Rudram, Ganapathy homam, Rigveda Pancha Rudra homam, Mrutyunjaya homam, Sudarshana homam, Ayushya homam Avahanti homam, Navagraha homam and Dhanvantri homam. Vedic novitiates from Sri Sandeepani Gurukulam – Madhurapuri ashram- Chennai, Premika Vedashram – Hyderabad, Premika Vedashram – Srirangam, Vedaranyam, Senganur, Tirunangoor and Gurugram were part of theses homams.
Abhishekam was done to Sri Guruji with all the kalasa theerthams from the homams and japams. That evening, the Cultural programme began with a Kuchipudi dance recital of Kumari Vichitra. This was followed by 'Bhakta Paradeenan' a skit in Tamil by the students of Sri Sandeepani Gurukulam Madhurapuri ashram. Bhakta Ramadasar's story was enacted in Telugu by the students of Sri Sandeepani Gurukula Seva Trust – Premika Vedashram, Hyderabad in a very moving manner.
On November 4th, Veda parayanam of Rig, Yajur and Sama Vedam were held at the temple premises. The students of various patashalas were encouraged and appreciated by Sri Guruji. Kumari Pavani and Panini exhibited their talents on the veena and mridangam. That evening marked the presentation of an English skit titled 'The Needs of Life' by the students of Sri Sandeepani Gurukulam Madhurapuri ashram. This was followed by another skit in Tamil titled Anantazhwar encompassing some interesting incidents from the life of Anantazhwar, by the students of Srimathi Jayanthi Jankiraman Ninaivu Dravida Veda Agama Padasalai – Tirunangur.
Suryanamaskaram was held on the 5th morning. This was followed by a 'Pradarshanam' or Exhibition titled 'Bharateeya Samskriti". Stalls with information on Vedas, Vedangas Itihasas, Puranas, Smritis, Dhanurvedam, Ayurvedam, Shilpa shastram, Physics, Chemistry, Mathematics, Educational systems in India, Chankya neethi, Sadhanas and how all these have contributed to modern day Science and its relevance in today's world was explained with charts and models by the students. This was an excellent learning experience for all the students.
The three day Annual Day Celebrations came to an end that evening with a skit in Sanskrit by the students of Sri Sandeepani Gurukulam, Madhurapuri ashram. Sri Sri Guruji felicitated the people who were instrumental in the smooth conduct of the event. This was followed by felicitation of the adhyapaks across all branches, volunteers, and the Vedic students as well. An event that began well and ended well.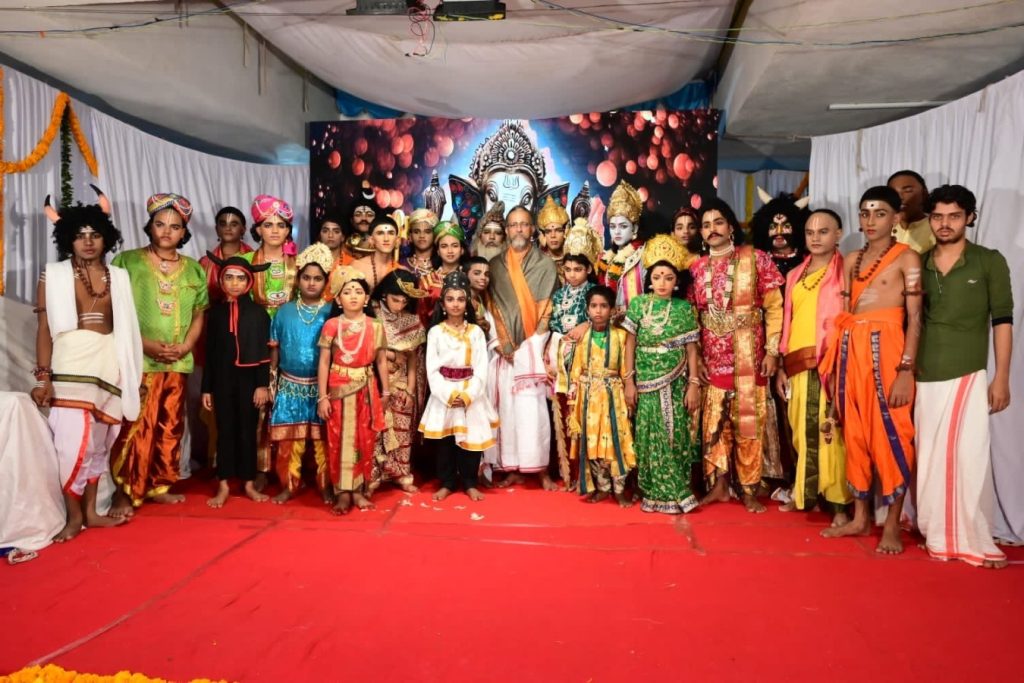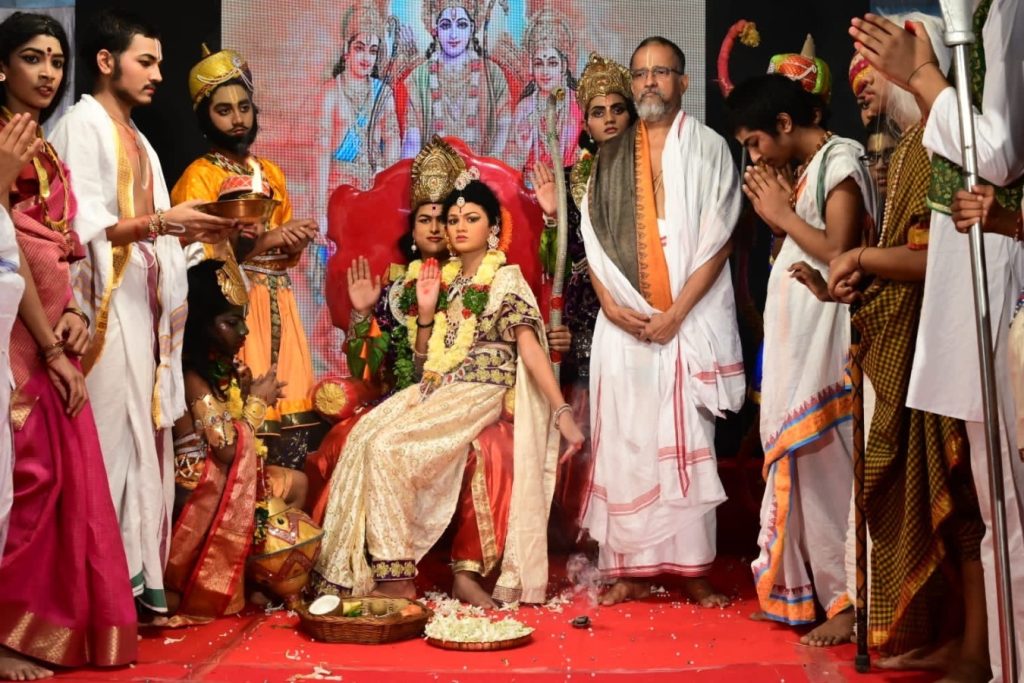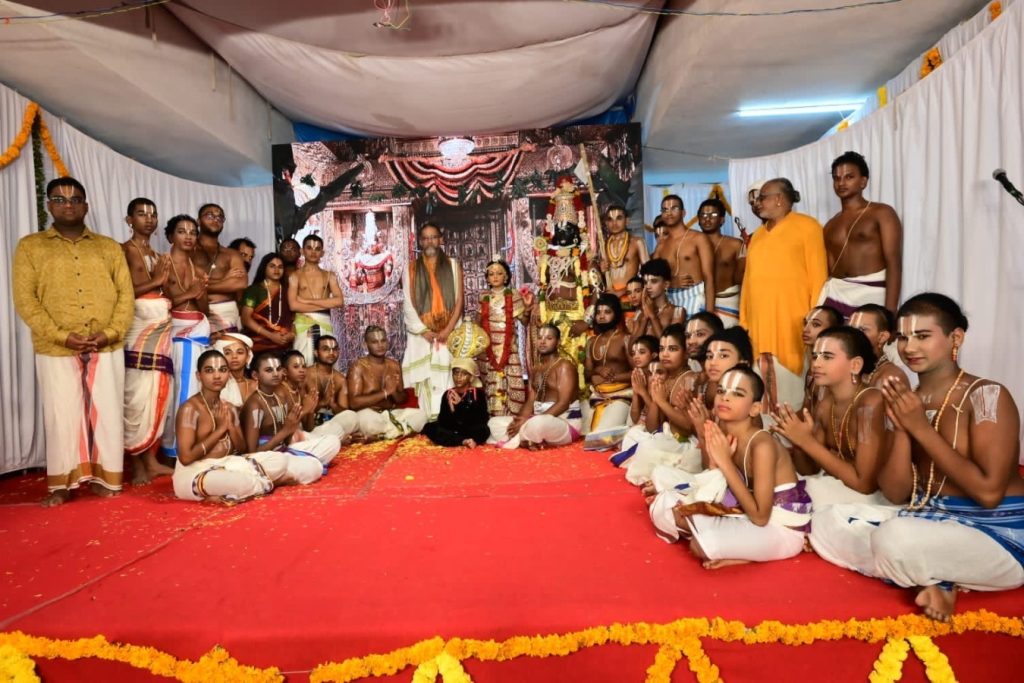 November 8, 2023, 8:33 pm

November 9, 2023, 5:56 pm

November 9, 2023, 8:21 pm

November 9, 2023, 8:47 pm