Student Mass Prayer 2023
By the abundant grace of Guru Maharaj HH Maharanyam Sri Sri Muralidhara Swamiji, the annual Student Mass Prayer conducted by Global Organisation for Divinity India Trust, for board exam-going students was a grand success with around 1700 students from schools around Chennai, attending with enthusiasm and fervour.
The event took place on 7th January 2023 at Narada Gana Sabha, Chennai.
A lovely Madhurageetham was rendered as the Prayer song by Ms Ragasudha.
Dr Bhagyanathanji motivated the students with very apt and inspiring lessons to learn from the life of Hanumanji. Sri Ramanujamji in the following session, led the students to have the conviction that they CAN achieve what they aspire to.
Dr Bhagyaji and Sri Ramuji later led the Mahamantra Prayer session, and were joined in by hundreds of students chanting sincerely in unison.
A Mahamantra kirtan session was rendered by youth team of Global Organisation for Divinity India Trust: Ms Ragasudha, Ms Adhya Balaji, Ms Madhurima, Sri Easwar and Sri Shashwath Balaji.
GOD India Trust convey their sincere gratitude to their principal sponsors – Sastra University, Food Sponsor – GRT Hotels and Resorts, generous donors of gifts and refreshments and the volunteers who made this event a grand success.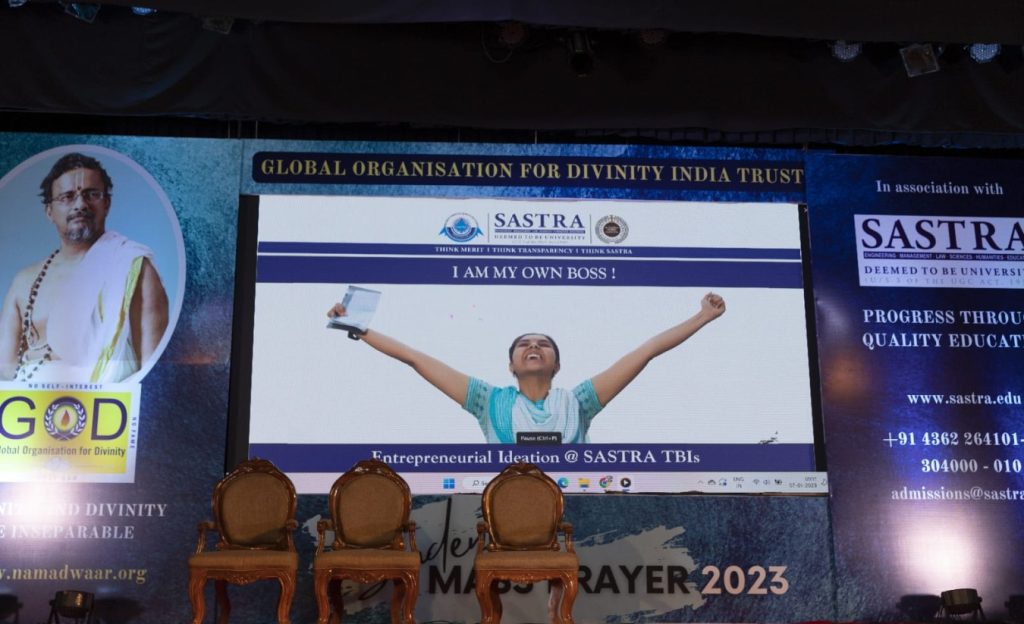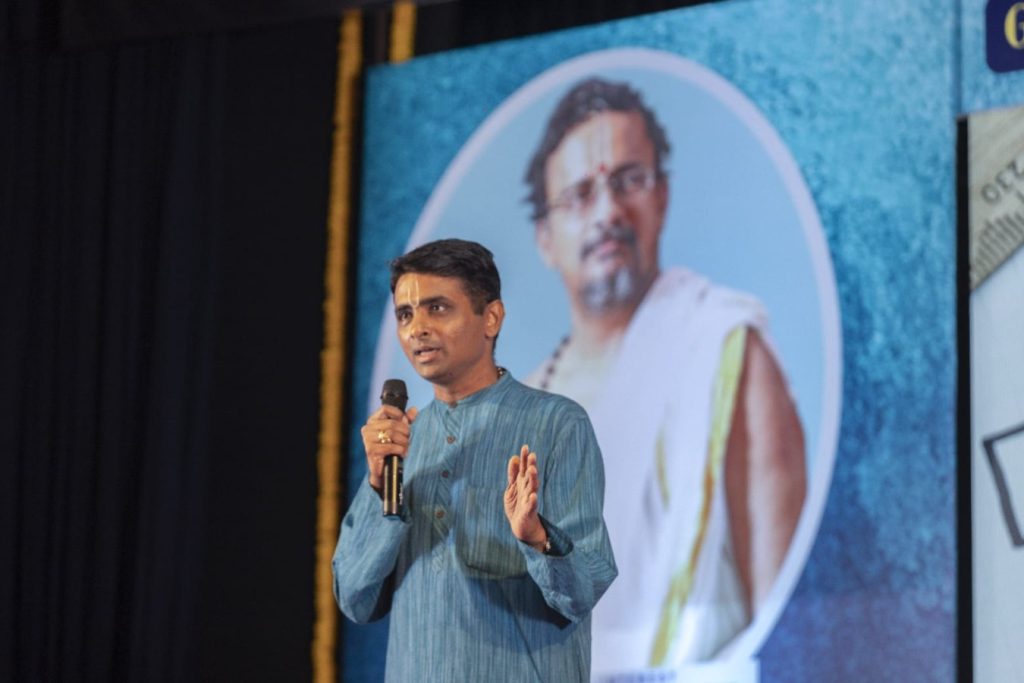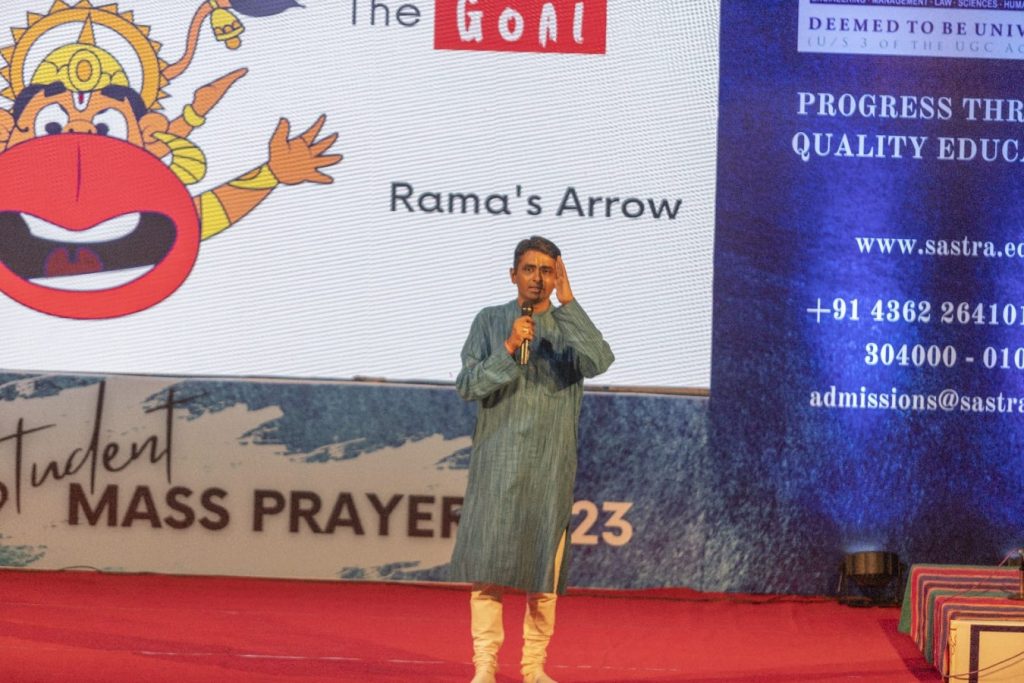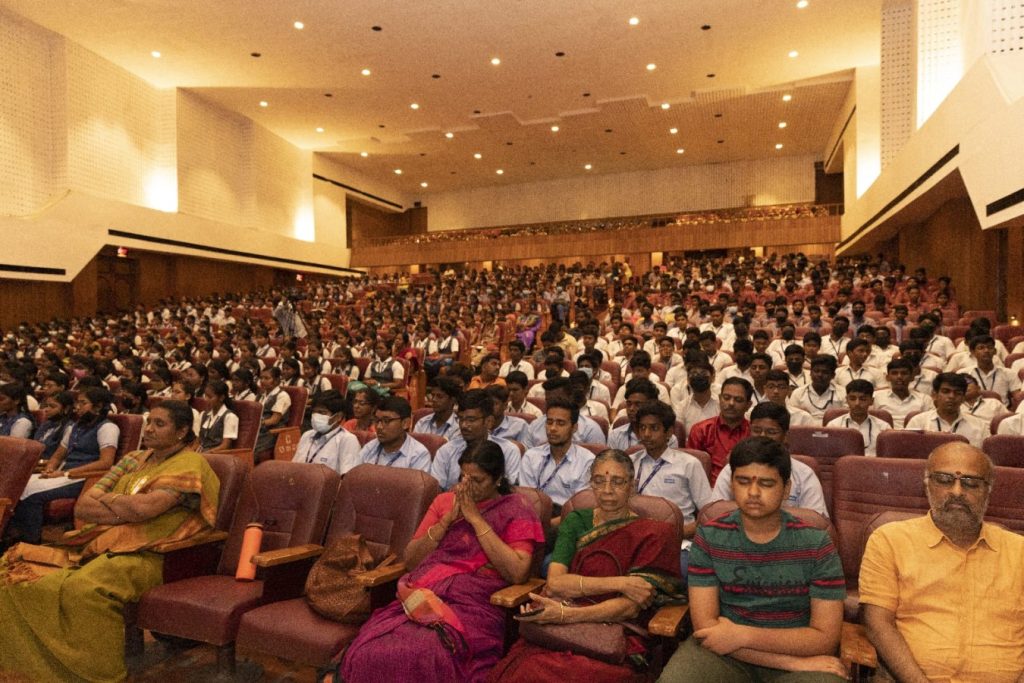 January 8, 2023, 12:03 pm

January 8, 2023, 6:29 pm

January 8, 2023, 7:32 pm

January 8, 2023, 7:57 pm

January 8, 2023, 8:08 pm

January 8, 2023, 8:26 pm

January 8, 2023, 8:42 pm

January 9, 2023, 7:05 am

January 9, 2023, 11:30 am

January 9, 2023, 11:37 am

January 9, 2023, 1:28 pm

January 9, 2023, 2:06 pm