Sri Swamiji's Satsangs November 2018
November 4th – Ekadasi at Madhurapuri Ashram
Sri Swamiji performed Thirumanjanam for Sri Madhuri Sakhi and Premika Varadan at Madhurapuri Ashram.
November 6th – Diwali Celebration at Ashram
Diwali was celebrated at the Ashram. In the evening there was purappadu for Sri Madhuri Sakhi and Premika Varadan. Sri Kalyana Srinivasa Perumal temple was lit up beautifully with a thousand lamps as Sri Swamiji accompanied the divine couple to the temple.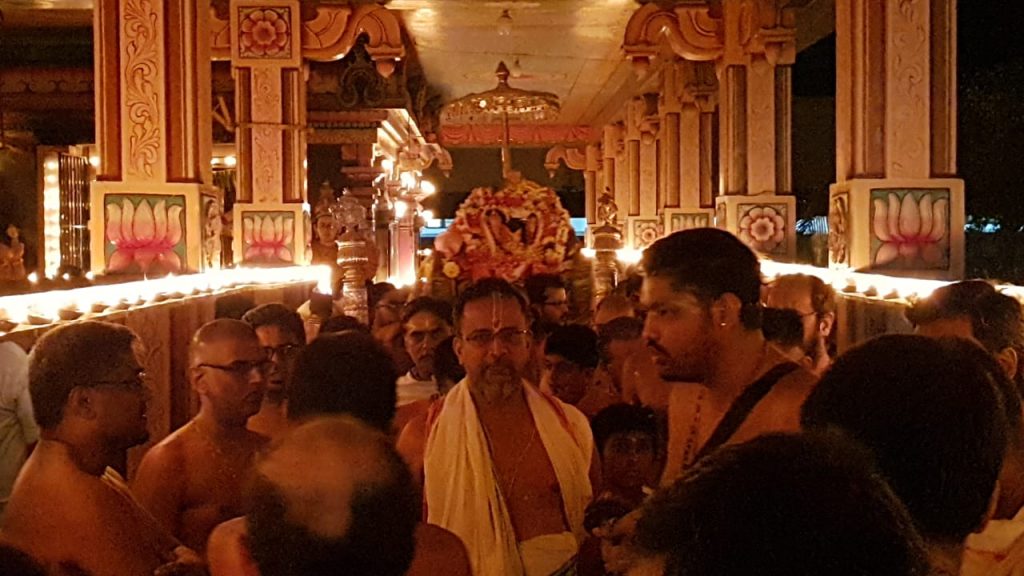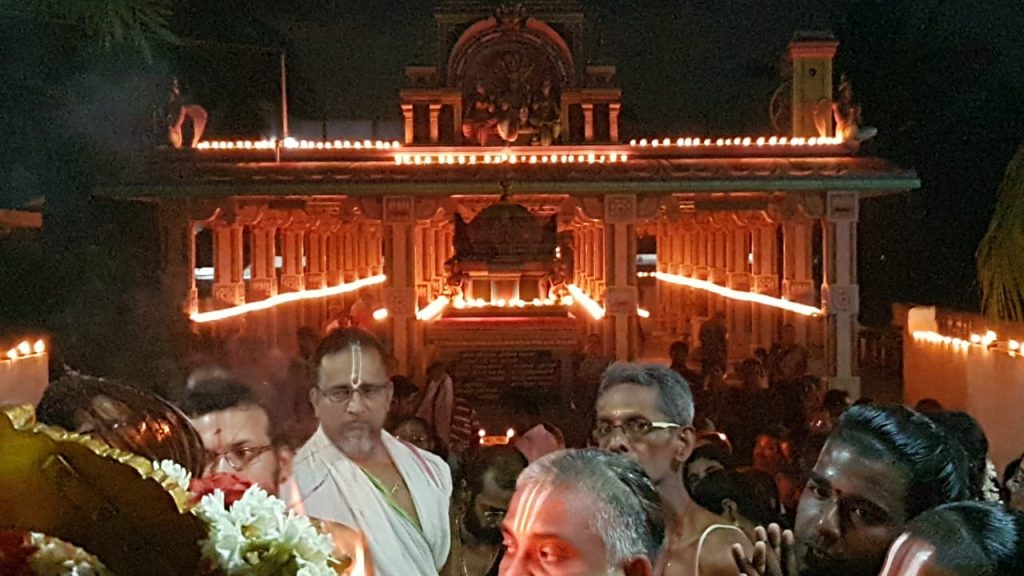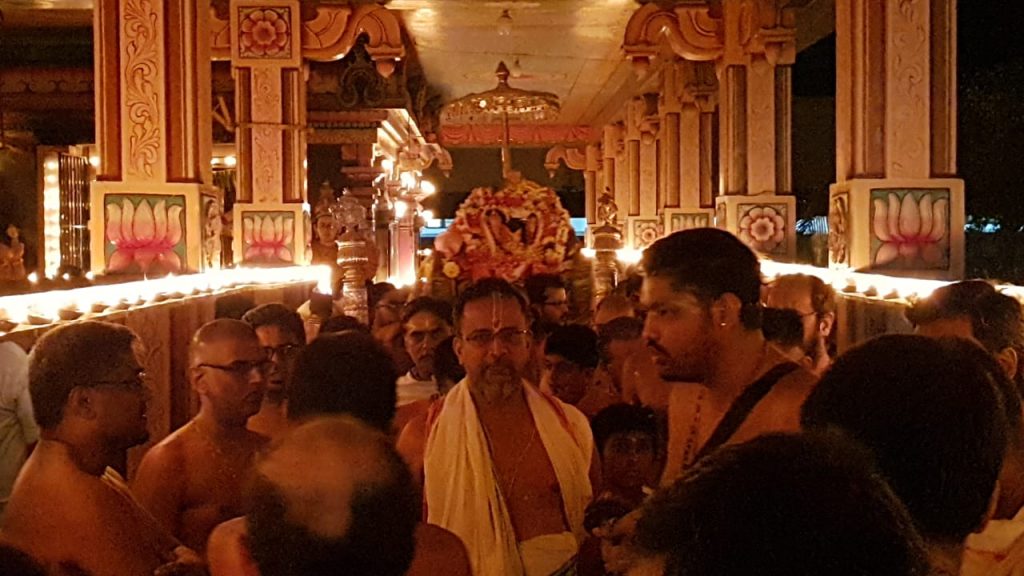 November 7th – Sri Swamiji's Thirunakshatram
Thirumanjanam was performed for the divine couple at Madhurapuri Ashram.
November 11th
On 11th November Sri Swamiji left to Thirunelveli Namadwaar.
November 12th
Sri Swamiji reached Trivandrum on 12th November and visited Swami Abhedananda Ashram where Srimad Bhagavata Sapthaham was being held and delivered a lecture.
November 13th and 14th
Sri Swamiji reached Kanyakumari on 12th night and spent November 13th and 14th in solitude at our place in Kanyakumari.
November 15th
In the occasion of Gopa Ashtami, Sri Swamiji conducted Govinda Pattabishekam at Madurai Namadwaar on 15th November.
November 19th
Karthika Ekadasi was celebrated at Sri Premika Vittalan Temple at Vittalapuram. Sri Swamiji performed thirumanjanam and discoursed to hundreds of bhaktas who had gathered.
November 20th
Tulasi Pooja was performed at Ashram on the auspicious occasion of Brindavana Dwadasi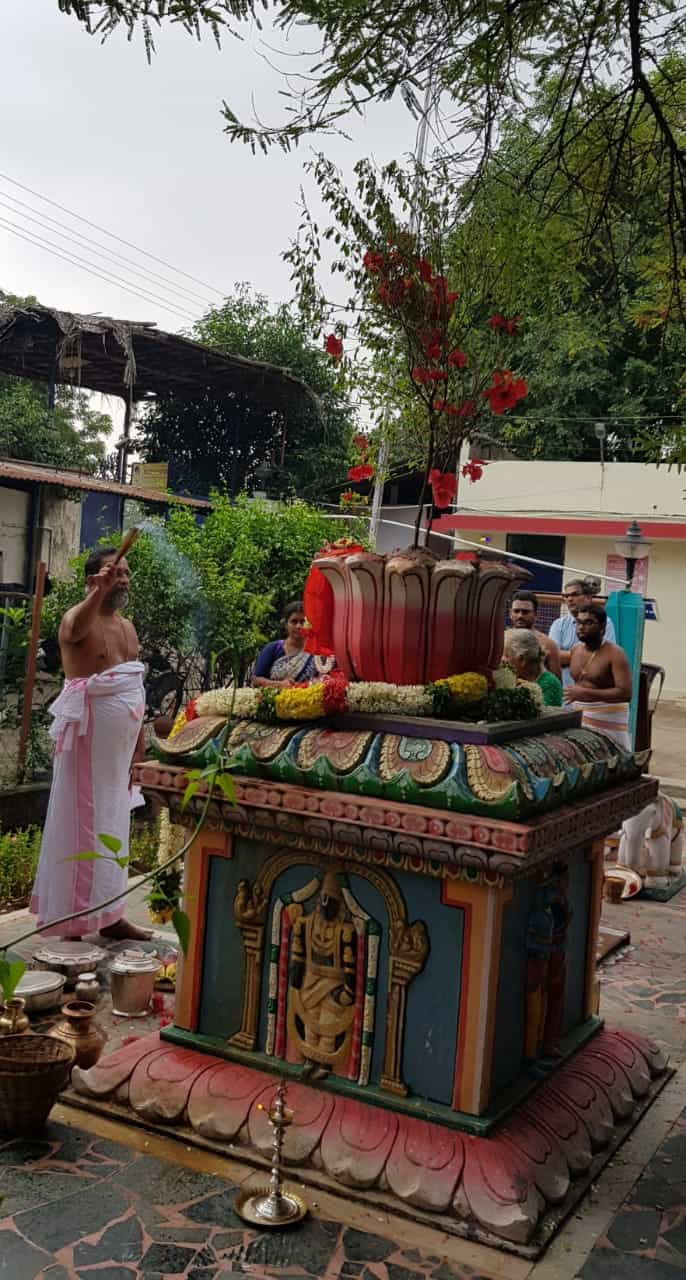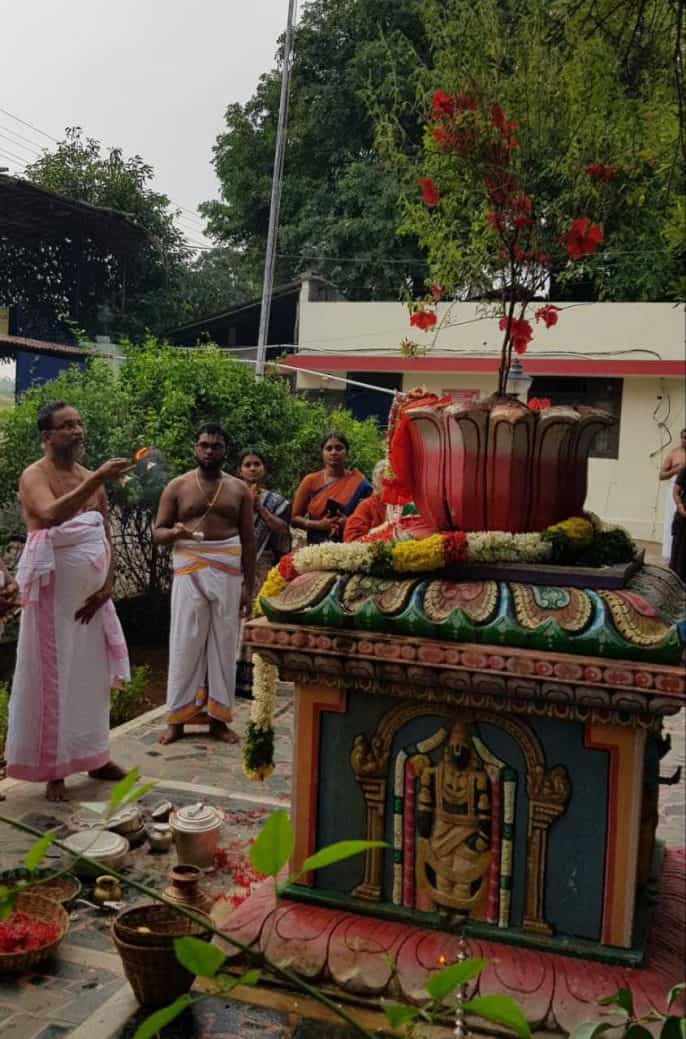 22nd November
A grand Divya Namam took place from the evening till midnight on the auspicious occasion of Rasa Poornima, in the presence of Sri Swamiji.
23rd November
Sri Premika Varadan Clinic was inaugurated by Sri Swamiji near the premises of our Madhurapuri Ashram. This is a daily free clinic that will cater to the needs of the nearby villages.
Sri Swamiji left from Chennai, to Senganur after the inauguration.
24th November
Sri Swamiji celebrated the Rohini Nakshatra day at Premika Janmasthan, with Sadguru Paduka Purappadu.
27th November
In the occasion of YogiRamsuratkumar centenary celebrations at Thiruvannamalai, Sri Swamiji delivered lectures at from 27th November to 1st December (5 Days).