Programs by Sri Bhagyaji at Mental Health Foundation Australia
Under the auspices of Mental Health Foundation Australia, Mr. Vasan Srinivasan (Vice Chairman) had organised an event at the Malvern Town Hall on 3rd October 2019. Sri Bhagyaji was the keynote speaker. Sri Bhagyaji delivered a wonderful speech summarising Sri Guruji's message on importance of Mental Health for Australians under the Aged Care system. Sri Bhagyaji was also requested to be a part of a panel consisting of Mayors, local MPs and other delegates to answer the questions from the community members. SBS Media covered the whole event and interviewed Sri Bhagyaji after the event.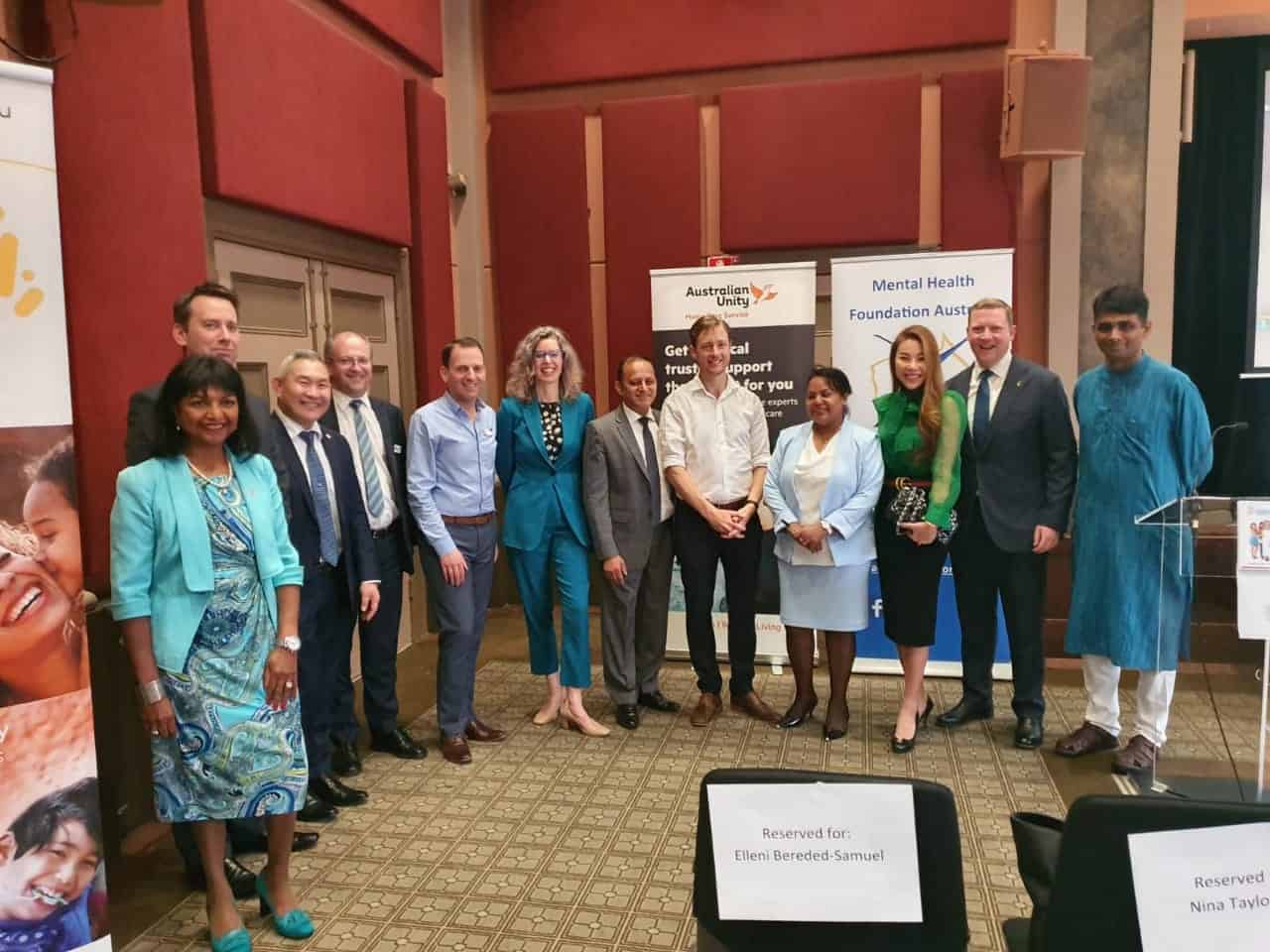 On 7th evening, Sri Bhagyaji gave a 10 minutes talk on the 'Message of our Guru in relevance to spirituality and mental health' at the prestigious Melbourne City Hall as a part of the grand launch of 'Victoria State Mental Health program launch' prganised by 'Mental Health Foundation Australia' representing Global Organisation for Divinity in the presence of Honourable Lord Mayor, MPs and many dignitaries. It was very well received.
On 12th October, 'Future Leaders' Conference' was held at Swinburne University, Victoria which was organised by the Mental Health Foundation Australia and it turned out to be very imapactful.