Rathayatra celebrations
The grand Rathayatra celebrated today (04.07.2019) at Govindiapuram.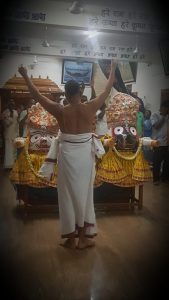 This grand celebration has been planned in several places in India and abroad.
For further updates, watch this space.
Thoothukudi Namadwaar : 12.07.2019
Rathayatra was celebrated by Thoothukudi Namadwaar on 12.07.2019, where over 500 bhaktas participated. This was followed by Sri Kesavanji's upanyasam, Ekadesi Thirumanjanam and prasadam for all.

Periyakulam Namadwaar : 13.07.2019
Rathayatra at Periyakulam was held on 13th July, led by Sri Kesavanji, where over 1500 bhaktas participated.
Trichy, Ambasamudram & Sivakasi : 14.07.2019
The Rathayatra was held at Sivakasi on 14th July, where over 500 bhaktas participated.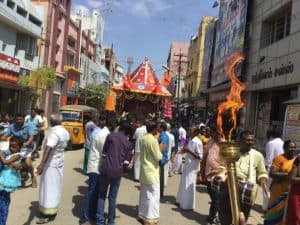 Rathayatra at Ambasamudhram on 14th July
Rathayatra at Trichy on 14th July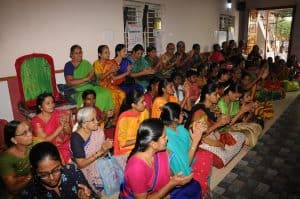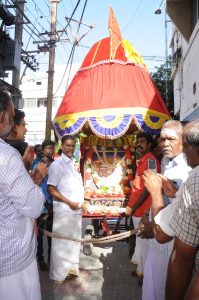 Kovur : 21.07.2019
Karnataka Namadwaar : 22.07.2019 & 04.08.2019
Madurai Namadwaar : 28.07.2019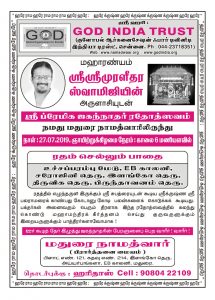 Salem Namadwaar : 28.07.2019